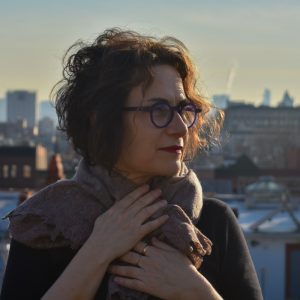 My scholarship engages with questions of medium, aesthetics, and cultures of the moving image through specific historical intersections. I have special interest in film locations, the sense of place, and the vicissitudes of the studio in postwar cinema (especially Italian). Quite distinct is my engagement with the human visage as privileged site of representation: my recent book, The Face on Film (Oxford University Press, 2017) reflects on the equivocal visuality and illegibility of the face, and the sense of belatedness and loss that distinguishes its post-classical cinematic incarnations.
My work in all its aspects is informed by a continued engagement with issues of realism and modernism, with the postwar "crisis of representation," and with the cinema's relationship to traditional (even archaic) arts and media. While I explore the historical, material, and social experience of cinema, and how it partakes in cultures of the everyday, I am also unapologetically committed to the study of film as an art, in reciprocity with other pictorial and poetic forms. I always like to see theoretical considerations breathe through close analysis of films, and through archival research.
I have recently begun to expand my project on the Cinecittà movie studio in the 1940s: while my earlier published work on the subject focused on the studio's use as displaced-persons' camp, my recent research unraveled its various other uses -- uses for which it was not made! -- both during and after the war. My planned book on this subject will join these eclectic narratives, interlacing perspectives rarely joined in film scholarship, and radically altering received understandings of the relationship between cinema and war, entertainment and propaganda, the manufactured irreality of the studio and urgent human reality in a time of crisis.
Across recent lectures and essays I have also reflected on the intertwining of history and poetics across documentary and fiction films. I am particularly interested in how the affective and corporeal appeal of documentary footage inflects the ethical and didactic charge of films like Samuel Fuller's 1945 footage of Falkenau, Cecilia Mangini's tapestry of women's labor in Essere donne/Being Women (1965), and David Perlov's interrogation of photography in Memories of the Eichmann Trial (1979).
Through the years I have advanced my research with the support of fellowships and awards including the Fulbright, the Getty Post-Doctoral Grant, the American Academy in Rome Prize, and the American Council of Learned Societies senior-level fellowship. I have recently won a National Endowment for the Humanities Fellowship and the Guggenheim Fellowship – these will allow me to complete writing of my book on Cinecittà at War.
After many commuting years – first as faculty member at Yale's Department of Art History, then at the University of Chicago, where I earned my tenure in Cinema and Media Studies – I now live with my family in New York City, and have been fortunate to find opportunities for guest teaching, invitations to lecture, and funds for new research.
Field specialties: Italian cinema, post-World War II culture; landscape and space studies; classical film theory; image theory; narratology & poetics; modernism & realism
---